The free Ketchikan Classifieds has been provided as a community service for over 19 years. Thank you for your continued responsible use of this free service.
By using this service, you are accepting full responsibility for selecting your buyers, collecting your debt and managing your ad.
REMEMBER: Choose your CATEGORY & assign a PASSWORD to edit.
REPORT ABUSE: 617-9696
• Comments & opinions are NOT allowed & abuse of service
• NOT FREE for commercial advertising or website promotion.
• Abusers of "fair use" of this free service will be blocked.
Take the Time to Learn About Scams
From the SitNews Editor:
Again today, I have had to remove scam ads selling dogs....
Scams are as old as the internet... please take the time to learn about scams and how to avoid them. The English Bulldog scam and teacup puppies scams have been around almost as long as I have, and that's a very, very long time. There have been numerous postings alerting users to be alert to scams and to educate themselves. There is ample information available on the internet from the FBI, the State of Alaska, etc.
In order to enjoy access to individually posting your personal ads in the SitNews Classifieds, that also means that others who may abuse the service.
It is your responsibility to know who you are dealing with. If it is too good to be true, it usually is. Free email addresses and long distance numbers are usually good indicators that you should avoid that advertiser.
Scams are everywhere, including social media. Always be alert. I make every effort possible to block scam postings in the SitNews Classifieds; however, do ever doubt... these folks are intelligent and just create new IP access numbers and continue business as usual. They known how to get you to give them your money. It is impossible for me to police the classifieds 24 hours a day, it is your responsibility to be alert.
The only solution for the SitNews Classifieds will be to again require all ads to be emailed to me and then posted, allowing no freedom of posting ads. Which will consume all my time... and not a workable solution. Another solution would be to discontinue the classifieds. These solutions can be avoided by each person being alert to scams through education.
The Phantom Puppy Scam
In this type of scam, the con artist will usually tell some kind of sob story in which he finds himself unable to care for a new litter of Bulldog puppies. He may say that he has lost his job, been transferred for his job, or that he is placing them for some dead relative. The scam here is that there is no puppy – it is just a story. The con artist will usually offer the puppies at a price that seems too good to be true (because it is) or they offer the puppies for free if you cover the cost for shipping. Of course, the puppies are located somewhere far away so you will have to send the money via wire transfer – as soon as you do, the con artist disappears or continues to play you for more money.
The Bait and Switch
If there are no reputable Bulldog breeders in your area, you might turn to the internet to find one. Unfortunately, the internet is rife with scams where con artists post pictures of happy, healthy puppies. Of course, when someone sends money to purchase the puppy the one they get is not the one that was pictured. Con artists steal photos from legitimate breeding operations or stock photo websites, tricking consumers into buying puppy mill puppies at purebred prices. This is one reason why it is always a good idea to visit a breeder in person so you can pick out your own puppy.
The Puppy Purchase Scam
Not only do people try to scam the unsuspecting dog owners who are trying to purchase a puppy, but they can scam the breeders as well! In this scam the con artist contacts an English Bulldog breeder about their puppies and says that he would like to purchase one. Through an email exchange, the con artist builds a web of lies in which he portrays himself as an international businessman expecting a large bank draft from one of his customers. He then asks the breeder to take on the entire sum of the draft, deducting the cost of the puppy as well as any related fees, and then refund him the remaining balance. The scam occurs when the breeder deposits the draft and send him a check – if the bank doesn't catch the scam, the breeder could be out hundreds or thousands of dollars.
If you really want an English Bulldog puppy, it is well worth your time to do the research and to find a reputable breeder. Ask around for referrals and recommendations then do the work to contact the breeder and schedule a face-to-face meeting. This is the best way to protect yourself and to make sure that you end up with a healthy, well-bred Bulldog puppy.
Search Local
​Visit the Ketchikan Animal Protection facility and adopt a pet giving an animal in need a loving home. Adopt first, why support puppy mills and line the pockets of scammers?
Mary Kauffman, Editor SitNews
Posted: Tue, 20 Jun. 2017
Expires: Mon, 27 Nov. 2017

email
Found
FOUND - adult female short-haired cat on Forest Park Drive on June 11, 2017.
Please call the Ketchikan Animal Protection Shelter at 228-6660 if you own this cat, or if you know who owns her.
Log 138-17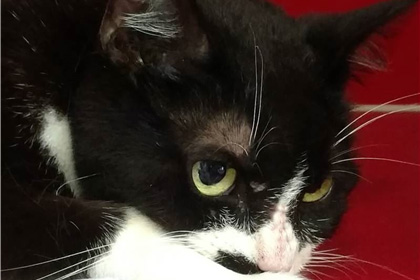 Posted: Fri, 16 Jun. 2017
Expires: Sun, 16 Jul. 2017
Cats & Kittens For Adoption
June is Adopt A Cat Month: Every cat has a distinct personality.
Most people want to adopt kittens, thus a cat's chances for adoption decrease with age. Most of these cats will make wonderful & loving pets when someone gives them a chance.
All of these adorable felines would love a forever home and you just might discover the purr-fect companion among these amazing critters.
Cats are intelligent and can be trained to adapt to your environment and expectations.
All of these felines are available for adoption at the Ketchikan Animal Protection facility and would love to meet you.
To learn more about each of these felines, click on graphic or the website link below to view a photo gallery then click on each photo to learn more about each cat/kitten.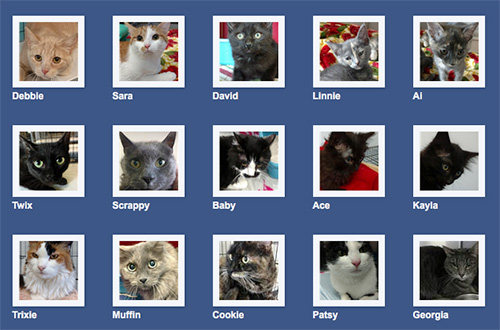 Ph: 907-228-6660
Hours: Monday - Sunday
10 a.m. - 5 p.m
Posted: Fri, 16 Jun. 2017
Expires: Sun, 16 Jul. 2017
Adopt Bo
Bo is a beautiful adult male white Great Pyrenees and he is available for adoption at the Ketchikan Animal Protection facility.
The Great Pyrenees's goal is to protect sheep, goats, livestock, people, children, grass, flowers, the moon, the lawn furniture, bird feeders, and any real or imaginary predators that may intrude on your personal space. Oh yeah, and to give, and give unconditional love.
Anyone who has seen a stunning Great Pyrenees becomes enamored.
Ph: 907-228-6660
Hours: Monday - Sunday
10 a.m. - 5 p.m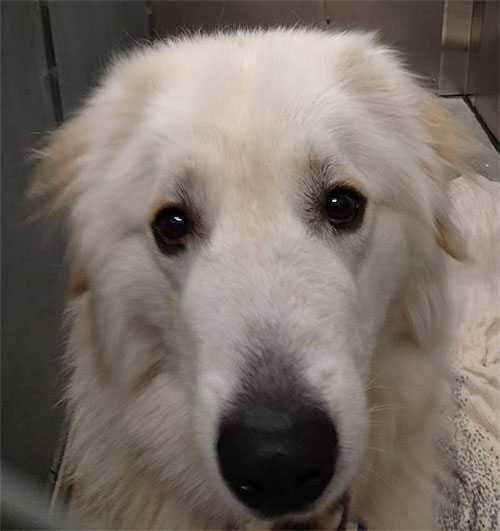 Posted: Fri, 16 Jun. 2017
Expires: Sun, 16 Jul. 2017
Adopt Aurora
Aurora is a beautiful adult spayed female black/grey Siberian husky. This magnificent girl is available for adoption at the Ketchikan Animal Protection facility located at 111 Stedman Street.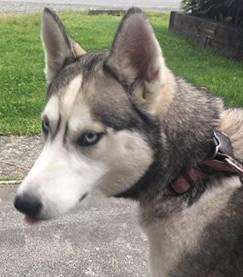 The Siberian Husky is a beautiful dog breed with a thick coat. Their blue or multi-colored eyes and striking facial masks only add to the appeal of this breed, which originated in Siberia. It is easy to see why many are drawn to the Siberian's wolf-like looks, but be aware that this athletic, intelligent dog can be independent and challenging for first-time dog owners.
Ph: 907-228-6660
Hours: Monday - Sunday
10 a.m. - 5 p.m
Posted: Fri, 16 Jun. 2017
Expires: Sun, 16 Jul. 2017
FREE BARRED ROCK ROOSTERS
Too many roos! We have 4 Barred Rock roosters to give away. Hatched this spring and we only needed 1. They have been handled by kids since hatching and are very gentle. Please call 617-2060 if interested.


Posted: Tue, 13 Jun. 2017
Expires: Thu, 13 Jul. 2017