The free Ketchikan Classifieds has been provided as a community service for over 19 years. Thank you for your continued responsible use of this free service.
By using this service, you are accepting full responsibility for selecting your buyers, collecting your debt and managing your ad.
REMEMBER: Choose your CATEGORY & assign a PASSWORD to edit.
REPORT ABUSE: 617-9696
• Comments & opinions are NOT allowed & abuse of service
• NOT FREE for commercial advertising or website promotion.
• Abusers of "fair use" of this free service will be blocked.
DISC GOLF
Join the Ketchikan Wellness Coalition on August 25th for a fun activity for the whole family!
We will have a tournament at 10 am for beginners and a 2 pm tournament for our Diehard DISCers.
There is a suggested donation of $10 a person or $25 a family. Prizes for top teams and individual as well as door prizes and other exciting giveaways.
If you have any questions please send them to

info@ktnkwc.org

or call us at 225-9355 and ask for Reed.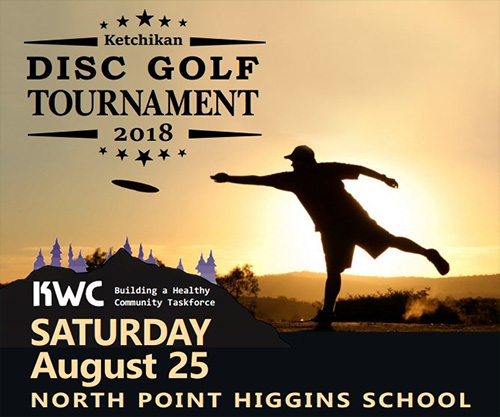 Posted: Tue, 14 Aug. 2018
Expires: Sun, 26 Aug. 2018

website
At the Fair
Eighteen artists and crafters submitted thirty-two items to the Southeast Alaska State Fair in Haines, held July 26th through the 29th. A selection of Ketchikan's masterful creations will be on display at the Tongass Historical Museum from August 15th through August 29th, 2018, and will have you feeling hometown pride!
Entries include a Native-style cedar bark mat, hand-turned wooden bowls, cutting boards, quilts, crocheted, knitted, and handwoven items as well as pieces created for the Wearable Art Show. An eclectic variety of submissions shows the talent in our town, and took home some top awards.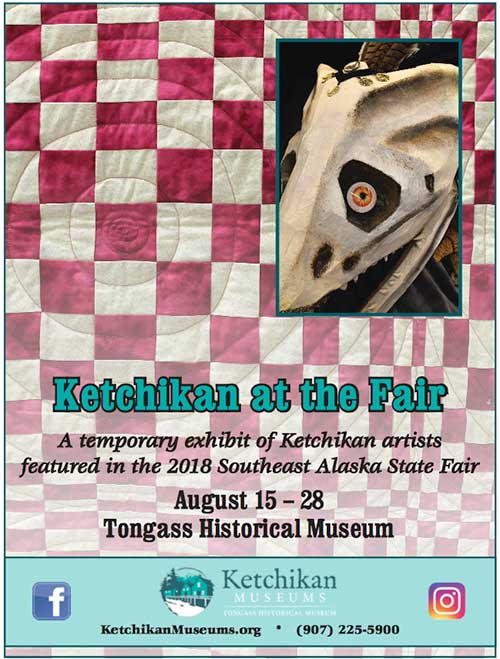 Posted: Tue, 14 Aug. 2018
Expires: Wed, 29 Aug. 2018

website
First Lutheran Childcare Center Ope
Come check out First Lutheran Childcare Center and learn about what this great new facility has to offer! Now enrolling children ages 2-6. Care providers will be available to answer any questions!

When: Tuesday, August 14
Time: 5:30 to 6:30
Where: First Lutheran Childcare Center, 1200 Tongass Ave.


Posted: Wed, 1 Aug. 2018
Expires: Fri, 31 Aug. 2018