The free Ketchikan Classifieds has been provided as a community service for over 19 years. Thank you for your continued responsible use of this free service.
By using this service, you are accepting full responsibility for selecting your buyers, collecting your debt and managing your ad.
REMEMBER: Choose your CATEGORY & assign a PASSWORD to edit.
REPORT ABUSE: 617-9696
• Comments & opinions are NOT allowed & abuse of service
• NOT FREE for commercial advertising or website promotion.
• Abusers of "fair use" of this free service will be blocked.
Trapping & Sharing Trails
The USDA Forest Service, Alaska Department of Fish & Game (ADF&G), and Alaska Trappers Association (ATA) are presenting information about trapping and sharing trails in the Ketchikan area at 6 p.m. on December 14, 2018, in the Southeast Alaska Discovery Center.
The program will begin with a brief introduction by staff from the Tongass National Forest, followed by presentations from the ADF&G and ATA on the trapping season, types of traps, and trap sets. Presenters will display the different trap types, and talk about how they're used.
Also as part of the program, a 30-minute video produced by the Alaska Trappers Association titled, Sharing Alaska's Trails, will be shown.
After the video, there will be a short question and answer period about the trapping season and traps.
If you are unable to attend you can find the Sharing Alaska's Trails video online at: http://www.adfg.alaska.gov/index.cfm?adfg=trapping.sharing
PSA by SitNews
Posted: Sat, 8 Dec. 2018
Expires: Sat, 15 Dec. 2018

website
2019 winter events
The Southeast Alaska Discovery Center is pleased to announce its 2019 winter schedule of events. The Discovery Center is open on Fridays from 11 a.m. to 7 p.m., in January. Friday Night Insight programs begin at 6 p.m. unless otherwise noted on the schedule.
Download the schedule: https://www.fs.usda.gov/Internet/FSE_DOCUMENTS/fseprd604956.pdf
There is no charge for the events.
With prior arrangement from teachers, classes may visit Monday through Friday from 10 a.m. to 2:00 p.m.
We hope to see you at the Discovery Center all winter long! The Southeast Alaska Discovery Center is located at 50 Main Street in Ketchikan.
Posted: Sat, 8 Dec. 2018
Expires: Fri, 8 Mar. 2019
2018 Boat Parade
Join the Fireboat and other mariners of the community as we participate in Ketchikan's annual boat parade Saturday December 22nd 2018.
Whether you would like to light up your boat with decorations and cruise in the parade or enjoy the show, everyone is welcome.
Viewers can enjoy the parade from the Tongass Narrows shoreline anywhere between Peninsula Point and the Coast Guard Base.
If you have questions please contact George Mahoney at (907) 617-2835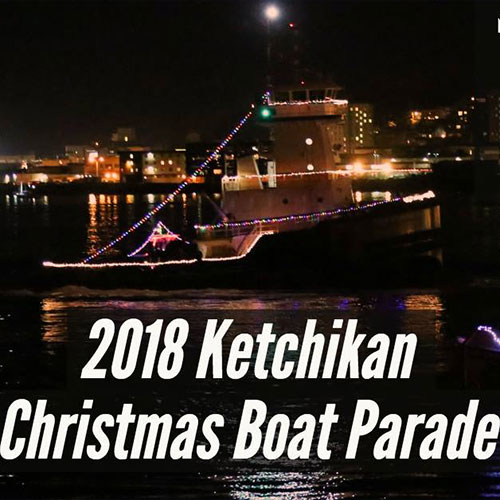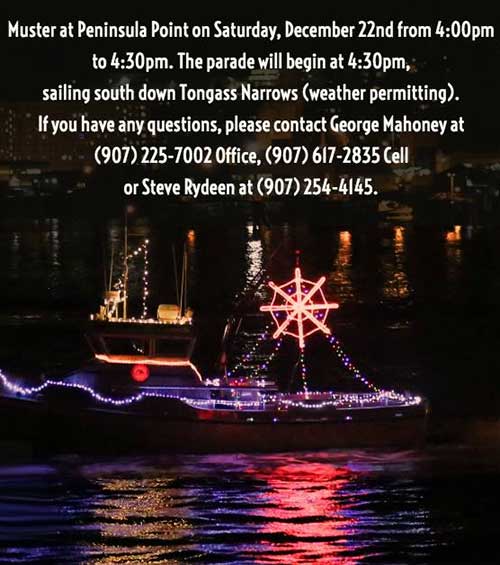 Posted: Wed, 5 Dec. 2018
Expires: Mon, 24 Dec. 2018
Ask UAS!
Why do some Russians support Putin? How has Russian culture and history shaped its current political climate?
Ask UAS presents: On their own: Support for and Acceptance of Putin in Russia by Brandon Chapman, Ph.D.
Tuesday, December 11th, 6:30 pm in the UAS Ketchikan Campus Library, 2600 Seventh Avenue
This event is FREE and open to the public.


Posted: Mon, 3 Dec. 2018
Expires: Wed, 2 Jan. 2019

edit