The free Ketchikan Classifieds has been provided as a community service for over 19 years. Thank you for your continued responsible use of this free service.
By using this service, you are accepting full responsibility for selecting your buyers, collecting your debt and managing your ad.
REMEMBER: Choose your CATEGORY & assign a PASSWORD to edit.
REPORT ABUSE: 617-9696
• Comments & opinions are NOT allowed & abuse of service
• NOT FREE for commercial advertising or website promotion.
• Abusers of "fair use" of this free service will be blocked.
Blueberry Arts Festival
42nd Annual Blueberry Arts Festival


Friday, August 4 – Sunday, August 6, 2017
Click here or on the graphic for a schedule of events for the Ketchikan Blueberry Arts Festival.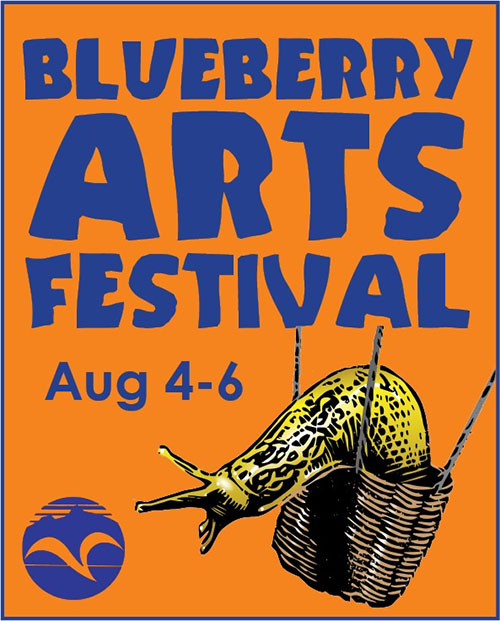 Posted: Tue, 1 Aug. 2017
Expires: Thu, 31 Aug. 2017

website
Summer Discussion Group
Craig Public Library Will Hold a Summer Discussion Group
The Craig Public Library recently received a Pushing the Limits: PLACE grant to hold a discussion group this summer.
According to Craig Library VISTA volunteer Meagan Harris: "Each month for three months, we will read and discuss a book related to Alaska and the themes Change, Community, and Strategy. But this is more than a book club. At the event, we will hear from NOAA scientist Gary Freitag, watch and discuss a related video, and explore our own ideas about these issues.
Our goal is to come together, learn, and start some conversations." More information on the library may be found at https://www.facebook.com/CraigPublicLibrary/. (Note: to access the website, you must be a member of FaceBook)
Posted: Mon, 19 Jun. 2017
Expires: Sun, 17 Sep. 2017