The free Ketchikan Classifieds has been provided as a community service for over 19 years. Thank you for your continued responsible use of this free service.
By using this service, you are accepting full responsibility for selecting your buyers, collecting your debt and managing your ad.
REMEMBER: Choose your CATEGORY & assign a PASSWORD to edit.
REPORT ABUSE: 617-9696
• Comments & opinions are NOT allowed & abuse of service
• NOT FREE for commercial advertising or website promotion.
• Abusers of "fair use" of this free service will be blocked.
Ask UAS!
What's it like to work with whales? How do scientists help whales when they are stranded or entangled?

Ask UAS presents: Whale Encounters in Southeast Alaska by Gary Freitag. Thursday, March 21st at 6:30 pm in the UAS Ketchikan Campus Library.

This event is FREE and open to the public. Ask UAS—Where Ketchikan finds answers!


Posted: Tue, 12 Mar. 2019
Expires: Thu, 11 Apr. 2019
Skin Sewing Workshop 2019 Saxman
Application Deadline: Friday March 15, 2019

Sealaska Heritage Institute, in collaboration with Saxman IRA Tribal Council, will sponsor a skin sewing workshop with Louise Kadinger in Saxman from March 21-24, 2019 at the Kootéeyaa Koffe House. Limited to 15 participants.
​For more information and to apply online click here or on the graphic.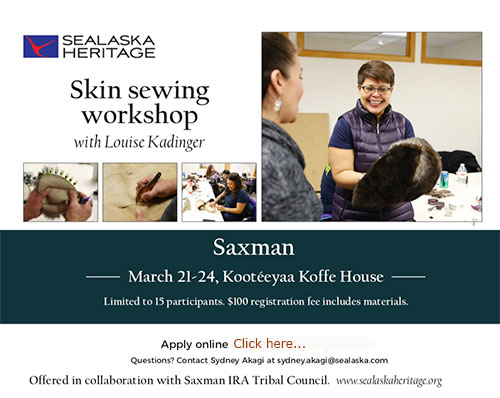 Posted: Sun, 10 Mar. 2019
Expires: Wed, 20 Mar. 2019

website
Empty Bowls Dinner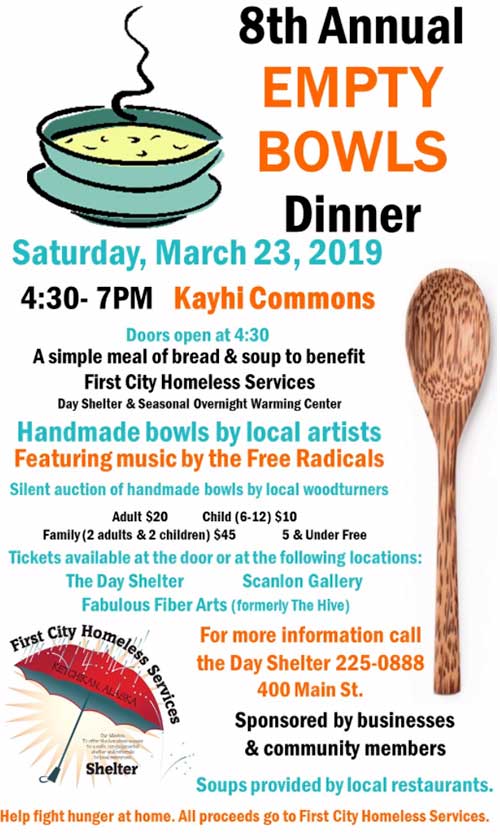 Posted: Thu, 28 Feb. 2019
Expires: Tue, 26 Mar. 2019