The free Ketchikan Classifieds has been provided as a community service for over 19 years. Thank you for your continued responsible use of this free service.
By using this service, you are accepting full responsibility for selecting your buyers, collecting your debt and managing your ad.
REMEMBER: Choose your CATEGORY & assign a PASSWORD to edit.
REPORT ABUSE: 617-9696
• Comments & opinions are NOT allowed & abuse of service
• NOT FREE for commercial advertising or website promotion.
• Abusers of "fair use" of this free service will be blocked.
COVID-19 testing
If a person doesn't have a doctor/primary care provider or health insurance, they can receive coronavirus/COVID-19 testing.
If a person feels any of the following, they should seek testing for coronavirus/COVID-19:
Fever, Chills/ Shivering,
Headache or body aches,
Sore throat,
Difficulty breathing,
Cough,
Fatigue (feeling weak),
Less sense of smell/taste,
Runny nose,
Vomiting,
Diarrhea,
Nausea,
Rash,
Short of breath,
Decreased appetite
No health insurance or other barriers (transportation, language, homeless).
Call Ketchikan Public Health about testing at 225-4350.
No doctor/primary care provider? Call 247-TEST.
List of local options for testing at: https://coronavirus-response-alaska-dhss.hub.arcgis.com/
Posted: Sun, 17 May. 2020
Expires: Tue, 16 Jun. 2020

website
Port & Harbors Advisory Board Openi
The City of Ketchikan Port & Harbors Advisory Board currently has an opening. Anyone interesting in serving on the PHAB may contact the Harbormaster office at 907-228-5637 or the City Clerk's office at 907-228-5604 for information on how to submit an application.


Posted: Tue, 12 May. 2020
Expires: Thu, 11 Jun. 2020
Ketchikan Cares Crisis Line
Ketchikan Cares Crisis Line
(907) 225-2273 (CARE)
Are you in crisis?
Counselors available 24/7 for Ketchikan residents and those in the surrounding communities to help with depression, anxiety, bullying, abuse, suicide, school stress, etc. Give them a call today to get the support you need.


Posted: Thu, 7 May. 2020
Expires: Sat, 6 Jun. 2020
Road Construction - Detours
Road construction on Baranof Ave & Buren Rd to cause detours from 5/4 to 5/30, please follow posted signs. City of Ktn Public Works
Posted: Mon, 4 May. 2020
Expires: Wed, 3 Jun. 2020
In loving memory of Jaxson Brown
The recent loss of our amazing little Jaxson impacted almost every member of our community in some way.

At this time the pandemic prevents us from gathering together to celebrate Jaxson's life, but the family welcomes your support.

We are honoring Jaxson's memory by donating to a fund that has been started which supports our local school district's Continue the Food Program to help feed kids in need. This program feeds ALL children 0-18 five days a week. The last time we checked it was over 6000 meals in one week.

If you knew Jaxson and his passion for food you would understand why his dad, Joe, chose this program to support in Jaxson's honor.

Please consider donating through this GoFundMe or you can make a donation Directly to an account at First Bank. Please just reference "In memory of Jaxson Brown". Deposits can be made through the drive through or mailed to: 2530 Tongass Ave, Ketchikan, AK 99901

100% of donations will go directly to the Continue the Food Program for Ketchikan Gateway Borough School District
Posted: Fri, 17 Apr. 2020
Expires: Sat, 15 Aug. 2020
How To Help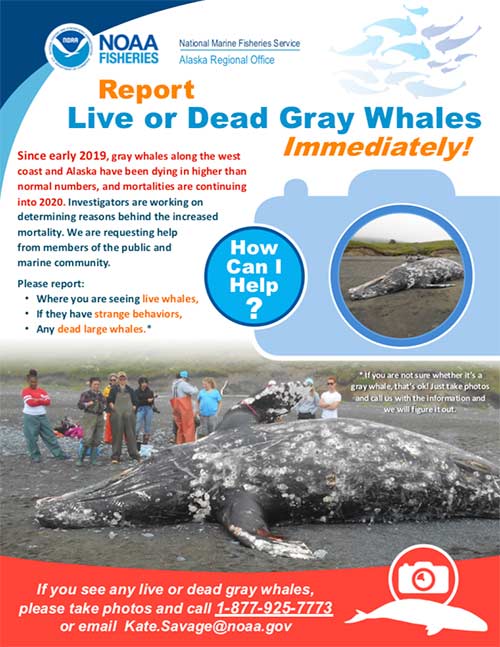 Posted: Sat, 28 Mar. 2020
Expires: Fri, 26 Jun. 2020

email