The free Ketchikan Classifieds has been provided as a community service for over 19 years. Thank you for your continued responsible use of this free service.
By using this service, you are accepting full responsibility for selecting your buyers, collecting your debt and managing your ad.
REMEMBER: Choose your CATEGORY & assign a PASSWORD to edit.
REPORT ABUSE: 617-9696
• Comments & opinions are NOT allowed & abuse of service
• NOT FREE for commercial advertising or website promotion.
• Abusers of "fair use" of this free service will be blocked.
CONSUMER ALERT
Out-of-state home improvement scammers are back in Alaska. Beware solicitations inviting you to a free lunch. Lunch will include a hard sell for expensive home improvements such as insulation, roofing, or driveway paving. Local officials have identified free lunch events in Mat-Su that are parting elderly homeowners with their hard earned dollars.
Remember that when contractors are meeting you at a restaurant, it may mean that they have no local licenses or business presence. If something goes wrong with their work, they will be long gone and it will cost you even more to fix the problem. Be wary of door-to-door solicitations as well as invitations to a free lunch. If you need repairs to your home, do your research and use a reliable, local contractor licensed to do business in Alaska.
This Consumer Alert was issued by the Alaska Department of Law. - Consumer Protection Unit April 2018
Posted: Sun, 22 Apr. 2018
Expires: Thu, 21 Jun. 2018
Artists Search
40 North Artists will hold a meeting at 10 a.m. Monday April 23, at The Point in Ketchikan, AK. This meeting is all artists who would like to earn a more consistent and reliable income from their art. 40 North Artists is looking for a limited number of artists for a 2019 marketing campaign that will market and sell art in the top 100 US markets. This meeting will lay out the basics of the program and answer any questions. If you are unable to attend this meeting and would like more information you can write to 40NorthArtists@artlover.com


Posted: Wed, 18 Apr. 2018
Expires: Mon, 30 Apr. 2018
Taxi Vouchers
Discounted Taxi Vouchers Now Available in Ketchikan! After receiving two new wheelchair accessible taxi cabs this past summer, SOUTHEAST ALASKA INDEPENDENT LIVING (SAIL) is now celebrating the rollout of a new, subsidized Taxi Vouher program for low to moderate income Ketchikan seniors and people experiencing disabilities. On demand accessible taxi service is available 24/7 anywhere served by Sourdough Cab! Consumers only pay 40% of the cost of a cab ride. Some grant support may be available to help residents jumpstart their account. To find out more information or how to sign up, call the SAIL Ketchikan office at 225 -4735


Posted: Sun, 8 Apr. 2018
Expires: Tue, 8 May. 2018
Randy Bjur
The Bjur returns to Ketchikan………. Randy Bjur spent 21 years teaching band at K-Hi and leading praise and worship at Clover Pass Community Church. He is returning to Ketchikan to guest conduct the KCCB in its upcoming concert on April 20 on the K-Hi stage.

I have arranged a luncheon at The Landing to welcome Randy back for his short visit. April 20, Friday from 11:30 till 1:30. It will be on the main floor dining area in the south wing…….. it holds about 20 folks and overflow can find tables nearby and still have a chance to visit some with Randy. Will you please pass this information on through social media and other means so folks interested in seeing Randy again can take advantage of this no-host luncheon at The Landing.
Friday, April 20 from 11:30 - 1:30.
Kindly,
Rob Holston 617-totosix2


Posted: Sat, 7 Apr. 2018
Expires: Mon, 7 May. 2018
SCHOLARSHIP
20 scholarships have been made available for Alaskans to study abroad in China through the Chinese Consulate.
Recipients will explore higher education through a variety of academic programs in science, engineering, agriculture, medicine, law, economics, management, education, liberal arts, philosophy, history, and fine arts.
Scholarships from the Chinese Consulate include tuition, accommodation, stipend and medical insurance.
The deadline to apply is April 1, 2018.
Visit their website (www.edusf.org) and check the section named 2018/2019 Chinese Government Scholarship.
For details follow the links available here https://gov.alaska.gov/services/office-of-international-trade/2018-2019-chinese-scholarship/​
Posted: Sun, 18 Mar. 2018
Expires: Mon, 7 May. 2018
PEAKS Assessment
Alaska Readying for PEAKS Assessment Window to Open March 26
Students across the state will begin taking the Performance Evaluation for Alaska's Schools (PEAKS) statewide assessment March 26, 2018. Schools will give the assessment to students in grades 3-9. This test provides students the opportunity to show their understanding of important skills in English language arts and mathematics at their grade level.
The statewide assessment is a summative assessment, which is one piece of a balanced assessment system. The assessment provides important information to parents, educators, policy makers, communities, and businesses about how Alaska's schools and districts are performing.
DEED has numerous student preparation resources available to help students, educators, and parents become familiar with the assessment format. Additional parent and community resources are available to learn more about the purpose of the assessment. DEED staff have been working with districts to support them in ensuring all students have a positive testing experience this spring.
Posted: Sun, 18 Mar. 2018
Expires: Wed, 2 May. 2018
eLearning
The Alaska Department of Education & Early Development has an extensive list of eLearning courses available for educators in Alaska. The web-based, interactive training courses assist educators in complying with many of the state and federal laws requiring district staff training. DEED periodically creates new trainings to support districts when new state standards emerge, new state assessments are created, or new statutes and regulations are passed requiring district staff trainings.
Courses can be accessed anytime, anywhere. All courses are self-paced with a certificate offered after completion. Each school district has a group page allowing for discussion among members as well a repository for additional supporting documents.
https://education.alaska.gov/ELearning
Posted: Sun, 18 Mar. 2018
Expires: Sat, 16 Jun. 2018
Developmental Profile
The Alaska Developmental Profile is an observational tool administered by teachers to all kindergarten students at the beginning of the school year.
The Alaska Department of Education reports the percentage of students who consistently demonstrate 13 kindergarten-readiness goals.
The 2017-2018 results are now available by visiting the Assessment Results page and then clicking on the 2018 link.
Posted: Sun, 18 Mar. 2018
Expires: Thu, 17 May. 2018
Women\'s Group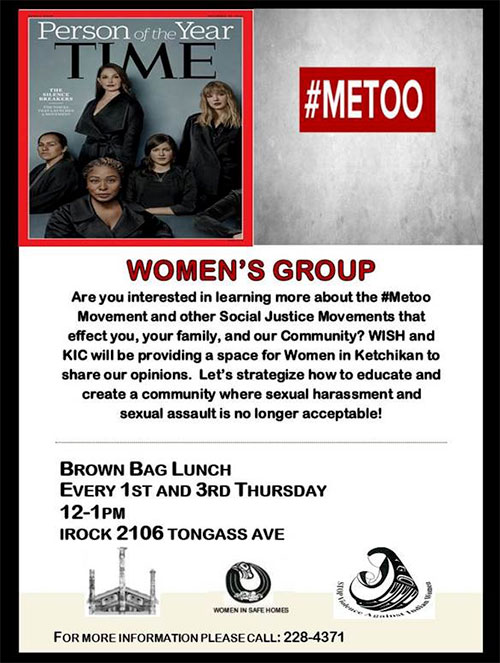 Posted: Wed, 14 Feb. 2018
Expires: Tue, 15 May. 2018